Business Valuation Services in Foxborough, MA​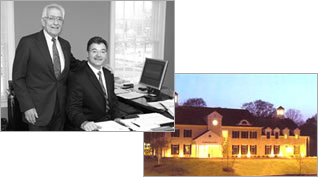 Follow through with the best recommendations and financial advisory services of Betro and Company, P.C. in Foxboro, Massachusetts. From our solid relationships with area banks to the varied skills of our outstanding staff of CPAs, we have the business expertise you need to be successful.
Budgeting & Forecasting
So much about starting up a company and operating a business is about planning: planning budgets, planning for expansion and upgrades of equipment and software, planning for the unexpected, and adjusting those plans when the unexpected does indeed happen. Having a team of financially minded people on your side is essential for budgeting and forecasting. We are that team.
Business Acquisitions & Sales
Buying or selling a business is one of the biggest decisions you'll make in life. We counsel you through everything you need to know when you're considering buying a new company, such as securing financing and long-range viability. When you're selling a business, our financial accounting team evaluates all of the tax implications and the impact the sale will have on your financial life. We make the leap off the cliff look a lot less steep.
Business Consulting
As business owners ourselves, we have many of the same business and tax issues that you have, such as remaining competitive while remaining profitable, securing financing, and understanding cash flow projections. In other words, we get it. This means we also have proven strategies for helping you succeed.
In addition, we'll help you answer those business questions that crop up:
Should I lease this space? Should I buy this piece of equipment? Should I consider this merger or acquisition? We'll be your key advisor in these business decisions.
Business Succession Planning
You've worked hard building your business and you want to ensure that the next generation is prepared to carry on what you started. We use our decades' worth of experience to help clients avoid common pitfalls, to make sure every action has been carefully considered, and to understand issues pertaining to the succession. We do all of this while keeping in mind the very personal nature of this transaction.
Business Valuation
Understanding the true value of your business is essential in order to be able to make a variety of business decisions that provide the optimal results for you and your company. Our certified valuation analysts provide a comprehensive and objective analysis to ensure that the decisions made are based on sound evidence and reasoning, not emotion. Situations where businesses need to be valued include:
Gifting Programs
Divorce
Estate Tax Planning
Partner Dissolutions
Sub-Chapter S Elections
Business Sale or Acquisition